Our cornmeal is milled on a Meadows stone grist mill built in the late 1940's. Milling slowly so to keep the stones cool the cornmeal is a whole grain product containing oil, protein and starch. The field dried grain was live seed when milled and should be treated as fresh produce by keeping cool and using it within a couple of months. Branstrator Farm has a photovoltaic system that produces electricity to run the mill.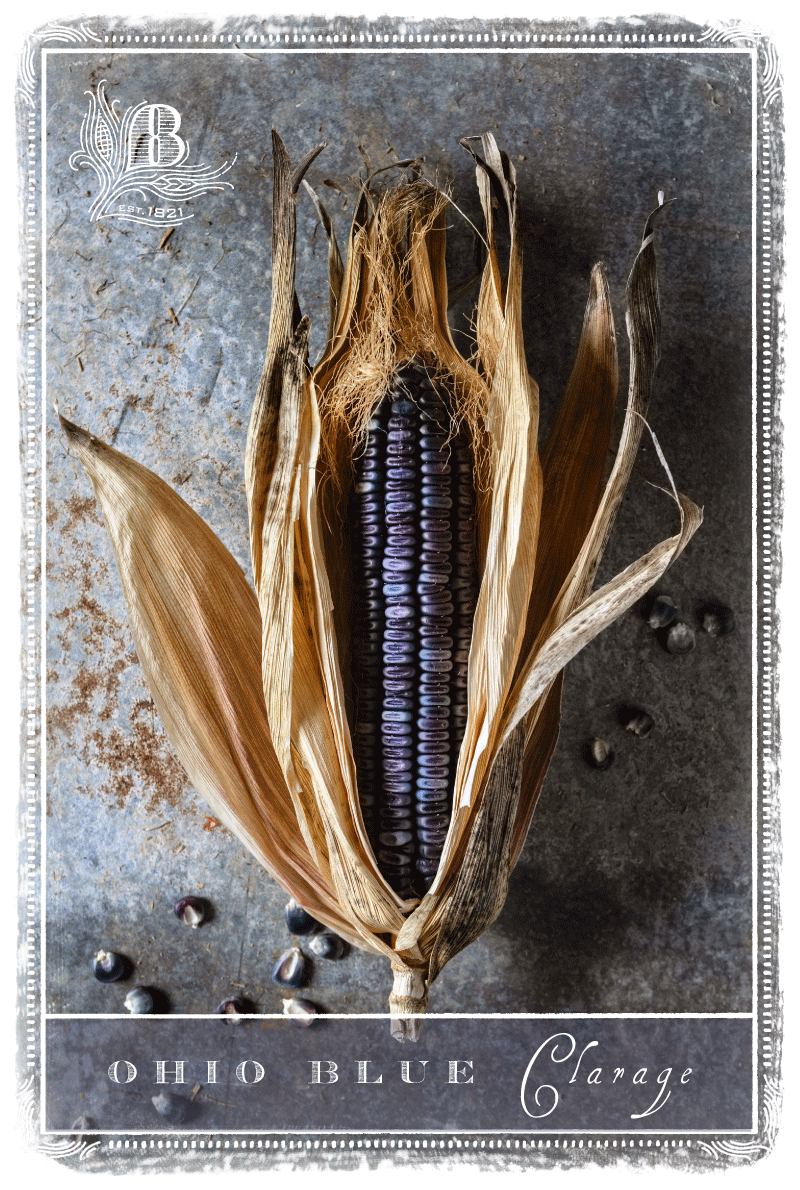 Ohio Blue Clarage
​
Blue Clarage as a variety has been grown in southern Ohio and neighboring areas for over a hundred years. The 10' plants are really beautiful and grow well in our climate and soil.
​
Blue Clarage cornmeal is light blue, a little sweet and has subtle flavors associated with the anthocyanin content. It makes outstanding pancakes, cornbread and can add its color to any recipe using yellow or white cornmeal.
The grains can be processed by nixtamalization to produce masa for delicious blue tortillas and tamales.